How to register Google, YouTube, Gmail without a phone number?
One Google account allows you to create a YouTube channel, register a Gmail email address and access many of the company's services. One of the popular ones is Google ads, which is vital for marketers, targeting-, SEO-, SMM- and PR specialists in their work. More accounts means more flexibility and capabilities. You can register them using our virtual numbers.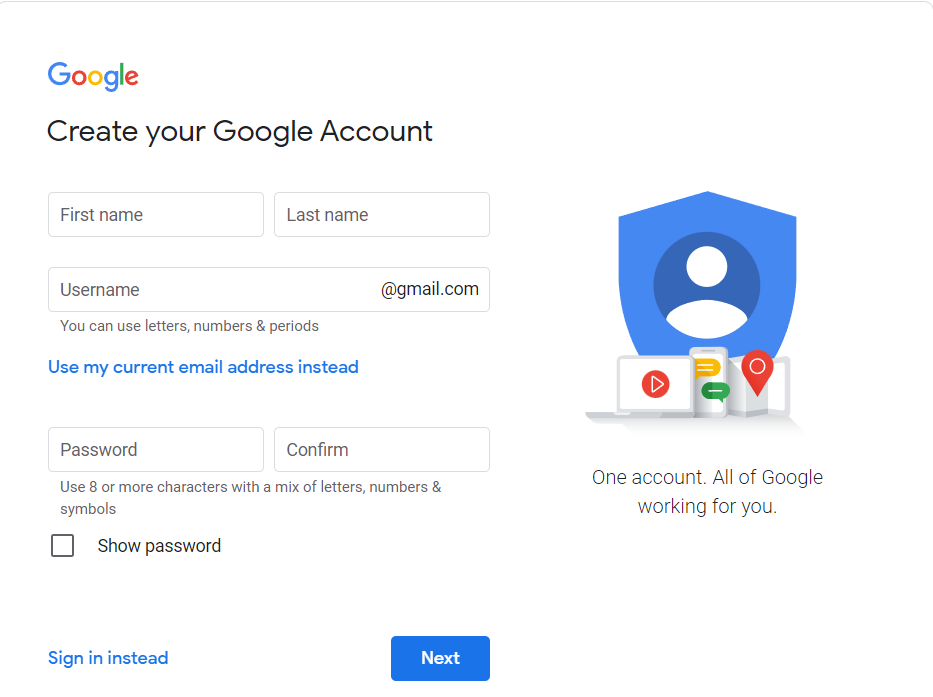 Before registering, you need to top up your balance on our website to make a purchase, then enable VPN or use a proxy to increase chances for success.
Find Google, YouTube, Gmail service on the left purchase menu of our website and buy a virtual number by clicking on the "trolley" icon.
Copy the number and paste it into the registration field.

Get a confirmation code for your purchased number, enter it linking your account.
Complete the registration by entering personal data and reserved email.
After that, click on the orange tick to complete the number activation.

Registration is successful, and you can use your new account for any of your purposes including video monetization, launching advertisement, business mailing and so on.
You can buy both Russian and foreign virtual numbers at the most attractive prices on our website.