THIS MODULE INCLUDES A LOT OF FUNCTIONS, SUCH AS FOLLOWS:
Be sure to check out the terms of purchase on the developer's website at https://tg-giant.ru/politica
Smart account management (setting avatars, usernames, description, 2fa, etc.)

Sender (private messages / groups) + multilevel autoresponder + with very flexible settings + multivkladochek (it is possible to send different offers simultaneously, to different people, with different settings)

Inviter to groups (invitations) with very flexible settings + multicluster (invites can be simultaneously in 30+ groups)

Target audience groups and channels parser

Geo-parser of the target audience

Message parser from groups

Text randomizer

Image randomizer

Telegram account number checker

Creating channels and filling them with posts

Creating channels and groups

Mass following

Mass unfollowing

Dialogs deletion

Searching for groups and channels by keyword phrases

User-friendly interface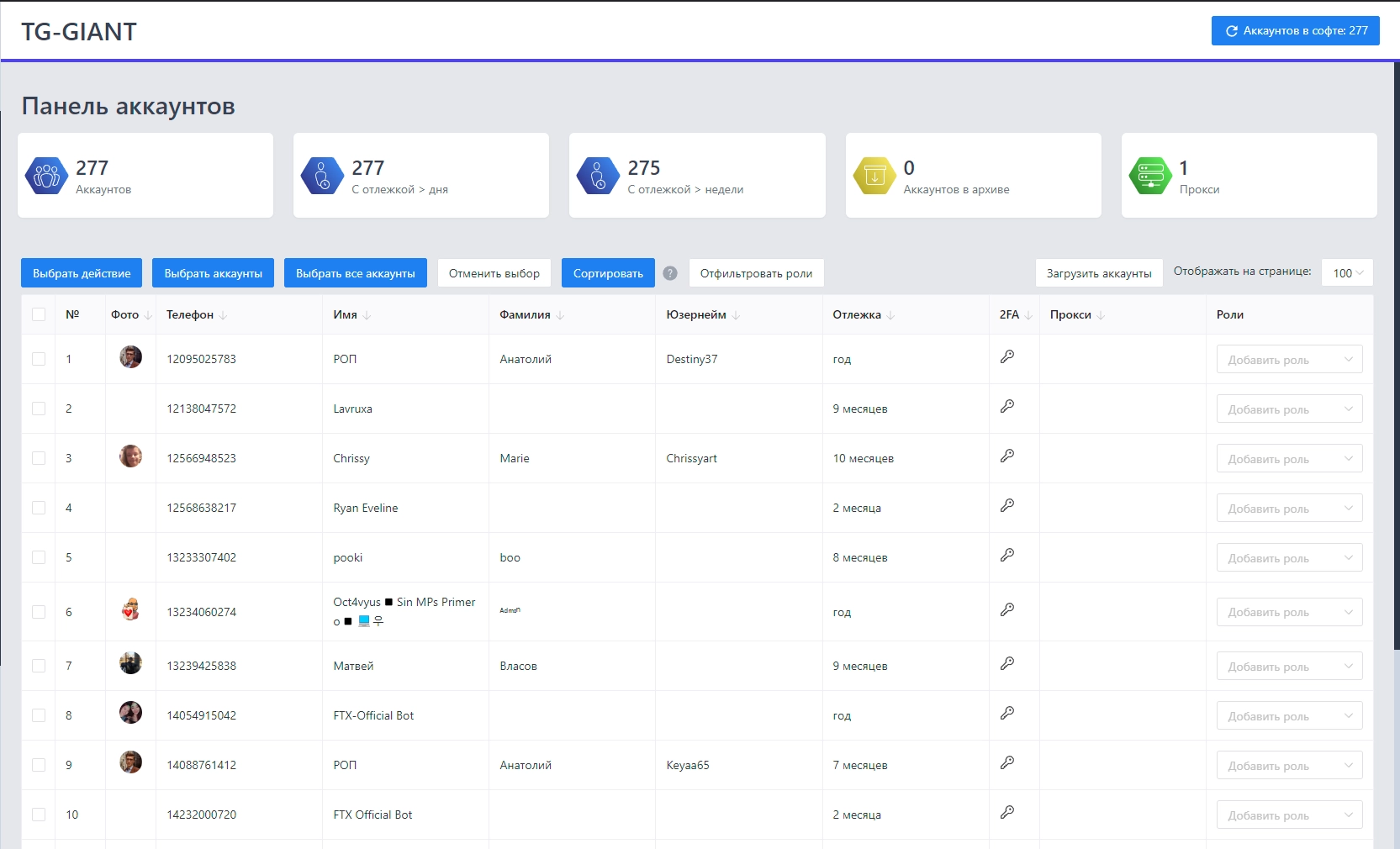 Licenses
Additional modules
Extensions and plug-ins are useful additional components to the existing license of the program. Using them you can speed up numbers' registration, expand the quantity of countries for services, and much more.